The 'swarm has arrived! Bloggers across the globe have united to shine a light on rampant unjust institutionalization and segregation of people with disabilities and ADAPTs Fall Action in Atlanta confronting it!
On Disability Unity
NextStep blog
WE ARE ALL IN THIS TOGETHER
Finding My Way: Journey of an Uppity Intellectual Activist Crip
Human Rights
Whose Planet Is It Anyway?
Supporting Allies
Insights
Sanabitur Anima Mea
Look Closer (my favorite post in the 'swarm)
Metamorphosis (Bob Kafka)
On the discrimination behind the institutional bias
Documenting The Action
PhilosopherCrip
Atlanta Action Days 1 & 2
Atlanta Action Day 3
The Roving Activist's Blog
I am excited
Live from Atlanta
Today.com's Official Disability Rights Blog
Action Day One: Conversations with Self
Action Day 2
Finding My Way: Journey of an Uppity Intellectual Activist Crip
Power is sexy and…
Rules
ADAPT will be in Atlanta, October 10-15, demanding the end of unjust segregation of people with disabilities. Read ADAPT's page on the action here.
You can help raise awareness around the Fall National Action by blogging!
The ADAPT Blogswarm
Participate:
1. Post a comment here to say you intend to join in with a post on your blog. I will then add you to the list of participants. All are welcome.
2. Write a blog post on either: ablist and unjust institutionalization, lack of community-based services, long-term care reform, the Olmstead decision, ADAPT, and/or the Fall Action, and publish it on your blog before October 12th – or as close as you are able. Podcasts or videocasts are also accepted. Any posts about the topic are welcome, regardless of your background, disability, or your blog's typical scope.
3. To add your blog post to the 'swarm, comment or email me a link to the post (to nick@nickscrusade.org) before or on October 12th. Then I'll list it as part of the blogswarm.
4. Spread the word by linking to this page, displaying a logo and telling everyone about it. The entire success of the blogswarm depends entirely on bloggers telling other bloggers and readers in advance.
Here are logos you can use to help promote the Blogswarm.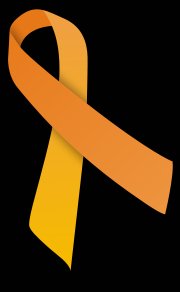 Feel free to send any questions to nick@nickscrusade.org
Thank you for joining me blogging for freedom!
Nick